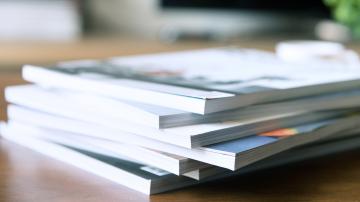 Jean-Philippe Bootz, associate professor at EMSBS, recently published an article in the journal Technological Forecasting and Social Change [AJG cat.3, CNRS cat.2, FNEGE cat.2, HCERES cat.A].
This article is entitled "Possible changes of Industry 4.0 in 2030 in the face of uberization: Results of a participatory and systemic foresight study" and was written in collaboration with Sophie Michel (EM Strasbourg), Jessie Pallud (EM Strasbourg) and Régine Monti (Conservatoire National des Arts et Métiers). 
Abstract
The transformations generated by Industry 4.0 (I4.0) are interwoven with digitalization. I4.0 involves the digital turn of manufacturing companies, changing the way they operate, their business models, and by extension, their interaction with digital players. Nonetheless, the future of I4.0 regarding its interaction with digital players and the phenomenon of uberization has scarcely been examined. Thus, this research adopts a participatory and systemic foresight approach to explore the trajectories of I4.0 in the face of uberization. The study was conducted with a working group of 22 members from academia and practice. Four scenarios and related action plans were produced. The results emphasize that uberization is not necessarily a process to be endured by manufacturers, but it could be chosen or even co-constructed with different actors if manufacturers address key challenges such as rethinking their business models and adapting their factors of production. The scenarios indicate the dynamics of uberization as contingent on technological developments and on industrial policy choices, changes in consumer behavior, and access to multiple funding sources. Finally, the study provides practical implications regarding the dynamics of collaboration between SMEs and large groups, on one hand, and between manufacturing companies and digital players, on the other hand.