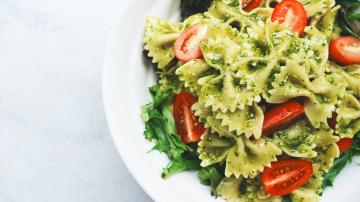 When you're a student, continuing to eat a balanced diet and what you like involves making compromises and managing your budget. But being a student doesn't mean that you can't indulge yourself from time to time. For those on a tight budget, here are a few places to treat yourself without breaking the bank!
Chez

Victor Tribunal
Recommended by our favorite guide—the Strassbuch, this restaurant located at 17 rue Graumann offers salads, sandwiches, soups, and even tartines at low prices. Here, for under €5, you can enjoy classic chicken, ham, or tomato-mozzarella-pesto sandwiches as well as a small or large vegetable soup. Unfortunately, you have to pay a bit extra for the tartines and the customizable meals, but nothing too expensive. Chez Victor Tribunal works with Uber Eats, Deliveroo, and Click & Collect and is open Monday to Friday from 11 a.m. to 2 p.m.
Al

Diwan
Who better to introduce Al Diwan than one of their servers—the author of this article? This Lebanese restaurant near Gallia, at 2 rue Munch, is rather popular with students. Indeed, its location and its sandwiches make it a handy place to grab lunch. The restaurant offers three options: falafel (ideal for vegetarians), shish taouk (chicken marinated in lemon), and beef shawarma. All the starters are also affordable. You can enjoy hummus, eggplant caviar, laban (yogurt with mint and herbs), tabbouleh, fatayers (pie stuffed with meat, cheese, or spinach), or kibbe (bulgur balls stuffed with beef and peppers, served with laban). If you prefer something sweet, four desserts are offered: crepes stuffed with mascarpone, pistachio, and orange blossom called assafiri; a flan with rose syrup and pistachio; lemon pie; and baklava. Everything is homemade to delight your taste buds. Al Diwan is open Tuesday through Saturday from 11:30 a.m. to 2:00 p.m. and 6:30 p.m. to 10:30 p.m. and is available on Deliveroo.
Lacocina
If you like Mexican food, Lacocina is for you. This restaurant at 2 Grand'Rue takes you on a low-cost vacation. Tacos, tortillas with your choice of sauce, salad, or nachos will transport you directly to Mexico. Lacocina is open every day from 11:30 a.m. to 3:00 p.m. and 6:00 p.m. to 10:00 p.m. and on weekends from 11:30 a.m. to 10:00 p.m. You can also order from Deliveroo.

Photo credit: Unsplash
Sandwichs

Thy
Not far from Lacocina is Sandwichs Thy at 8 Rue du Vieux-Marché-aux-Vins. For all those who love Asian cuisine, the fried noodles with vegetables and the fried rice will satisfy your appetite. For meat lovers, you will have to pay a few more euros. Each of the starters, from spring rolls to samosas, are €1.30 each (except for the stuffed steamed buns, which are more expensive but more substantial). The restaurant is open every day except Sunday from 11:00 a.m. to 8:30 p.m. You can order from Deliveroo and Just Eat.
Pizz'

arÔme
Don't worry pizza fans, we haven't forgotten you. There is a very special offer for you on Deliveroo, which is more than tempting: slices of Roman pizza for €3.50 to €4.50. You can choose between seven different types of pizzas, one of which is a dessert pizza for those looking for something sweet. Not knowing if the offer is also valid at the restaurant, I can't encourage you enough to order via Deliveroo to avoid any unwanted surprises. The restaurant is open from Tuesday to Saturday from noon to 2:00 p.m. and 6:30 p.m. to 9:00 p.m. and on Sunday from noon to 3:30 p.m. You can find it at 15 rue de la Croix. 
Cinnamon
For all you connoisseurs of Indian food, we thought of you too. At Cinnamon, naan is available in five different ways—sometimes with cheese, sometimes with garlic—and of course they have chapatis; both breads range from €2.50 and €4.50. The restaurant is open daily from 11:30 a.m. to 2:00 p.m. and 6:30 p.m. to 10:30 p.m., located at 15 rue de la Division Leclerc, and listed on Deliveroo.
Crêperie

Miam Miam
If you're craving cider and crepes, we have the destination for you. Here you have a large choice of perfectly affordable and delicious dessert crepes for under €5.00. The restaurant doesn't make deliveries, but you can dine in or order takeout. It is located at 67 rue Sainte Aloise and is open Monday to Friday from noon to 2:00 p.m. and 6:30 p.m. to 10:30 p.m. and on Saturday only in the evening between 6:30 p.m. and 10:30 p.m.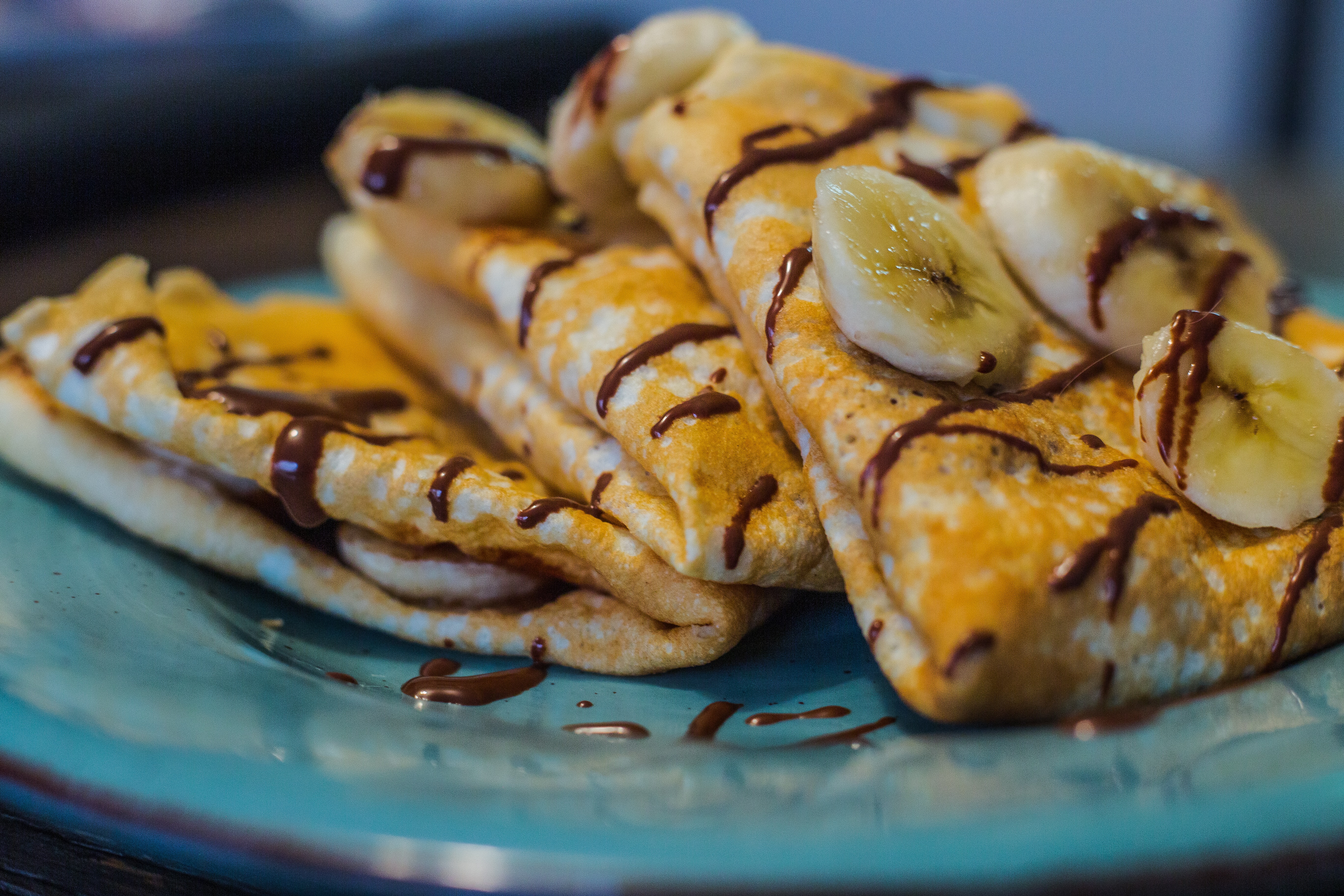 Photo credit: Unsplash
All that's left to do now, dear students, is to treat yourselves to one of these restaurants!
Manon Monchicourt