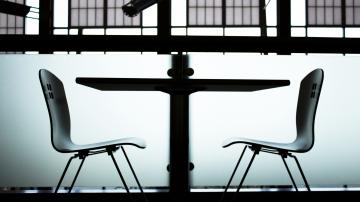 Babak Mehmanpazir, Vice Dean for International Accreditations and Strategic Management and Associate Professor in Strategy at EM Strasbourg, explains the importance of research in the national and international accreditation framework.
Can you tell us about your position at EM Strasbourg Business School?
I have been working at EM Strasbourg since its creation in 2007: first as Associate Dean for Programme Grande École and for the past five years as Vice Dean for International Accreditations and Strategic Management.
This position was created in response to management's desire to oversee accreditation and reaccreditation. Our goal is to be among the business schools with triple accreditation (AMBA, AACSB, and EQUIS), a token of academic quality.
In 2020, we obtained AMBA accreditation for the first time and renewed our AACSB accreditation; this year, we are preparing for the EQUIS audit.
Do international accreditation bodies have specific requirements with regard to research?
Research holds a dominant position in the standards of the two international institutional accreditations (AACSB and EQUIS). There are no explicit criteria for measuring a school's research activities, but there are standards that differ from one accrediting body to another.
For AACSB, however, a more quantitative approach is necessary because strict ratios need to be respected in order to obtain it. For EQUIS, we will need to demonstrate our academic visibility and reputation, with an emphasis on the international dimension.
In general, the accreditations stipulate that schools must demonstrate the existence of a coherent strategy for developing and managing research activities, support for faculty, a dynamic recruitment strategy, links not only between research and pedagogy but also with the professional world, and a portfolio of intellectual contributions with, in particular, a ranking system for peer-reviewed scientific journals (FNEGE, CNRS, and HCERES).
Do we encounter similar challenges for program-specific accreditations?
Unlike AACSB and EQUIS, accreditation labels such as AMBA and EFMD Accredited Programmes are awarded to a program of study (Programme Grande École, a master's degree, a bachelor's degree, etc.) and not to the institution as a whole.
However, research is no less important since these international bodies also establish criteria for the programs of study offered by a school. A clear link to research is required.
We need to train our students with up-to-date content based on research. Disseminating research results in our programs and teaching students research methodology constitute the very nature of the specializations we offer.
How do all these criteria impact programs of study?
Thanks to the University of Strasbourg and our two recognized research centers, the School is able to offer a doctoral program and award doctoral degrees. This gives us an important advantage over other leading business schools. It also allows us to have an impact on the training of future professors.
A dynamic recruitment policy, which is highly valued by accreditations, further enables us to acquire new expertise and create added value for our programs. This can take the form of new master's degrees, sets of courses, courses, or specializations within the School.
The research expertise of faculty partly determines in which fields of study we can train students. The more expertise we have in a field of management science, the more we are able to develop a program that will be recognized by companies, organizations, and students alike.
How do accreditations impact the School's research policy?
Accreditations give us a benchmark, and in doing so they allow us to measure ourselves against other schools, ask the right questions, and collectively define a long-term research policy.
It is then up to the school to deploy this policy with sufficient resources and the help of its research centers. As far as EM Strasbourg is concerned, it is important to mention the creation of research assistance, the Research Office, and the doctoral scholarship as well as the regular recruitment of research lecturers with different profiles who will bring forth new research programs.
It is therefore essential to collect academic data and showcase our research lecturers internally and especially externally. Internationally recognized research is a key factor in the School's appeal and reputation as it positively impacts rankings and thus student recruitment.
Thank you for taking the time to answer our questions !