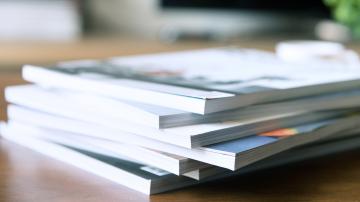 Célia Lemaire, associate professor at EMSBS, recently published an article in volume 27 of the journal Accounting Auditing Control (CCA) (CNRS Cat. 2 / FNEGE Rang 2).
The article is entitled "When Management Control Shapes Interorganizational Relationships. The Case of the Introduction of a Dashboard in the Health and Social Care Sector."
Abstract:
The objective of the article is to show the role of management control systems (MCSs) in the construction of inter-organizational relationships (IORs). Based on a qualitative study of the implementation of a dashboard in the health and social care sector, the results show that the introduction of an MCS helps to shape the IORs by initiating them, formalizing them and projecting the relationships that each organization has with the definition of performance conveyed by the MCS. Showing that the purpose of the control is nourished by the ambivalence of the relationship the organizations have with the MCS, the article also contributes to the literature regarding the diffusion of a performance, including competition and optimization based on quantified results among the priority concerns of the actors of the sector. The research highlights the mechanisms through which the MCS change values initially far removed from the culture of a sector, into acceptable, indisputable and inescapable values.