Specially developed for EM Strasbourg students, the EM Strasbourg INSIDE mobile app has been available for download on Google play and on the App store since the end of February 2019.
Timetables, internship and job openings, School news and events... Downloading this app on their smartphones allows students to access all the information they need for their student life in real time.
Thanks to the app's public area, it is also possible for everyone to follow all the School's news and find out everything about its current events.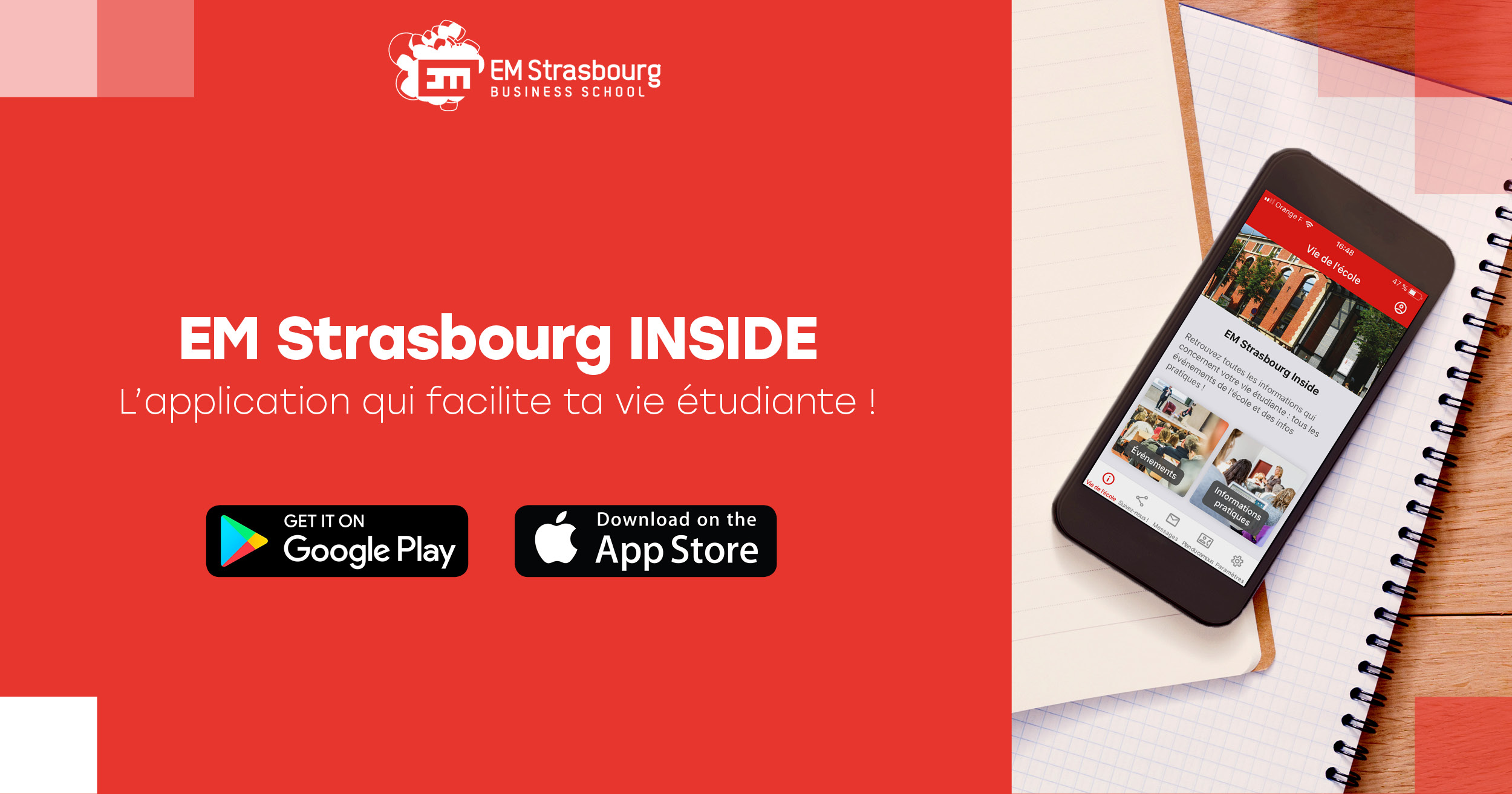 To discover all the functionalities of the EM Strasbourg INSIDE application and to download it, go to the dedicated website inside.em-strasbourg.eu