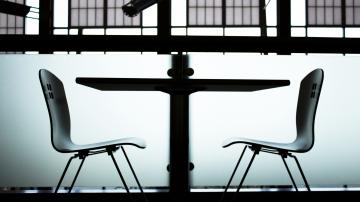 Meet Ferdirich Njoussi, a second-year international student in Programme Grande Ecole specializing in marketing. Originally from Cameroon, he hopes to build his career in Africa upon graduation. Discover the portrait of a highly motivated and determined ambassador of EM Strasbourg Business School.
"By choosing EM, you're choosing to make your dreams come true!"
Arriving in France in 2018, Ferdirich took his first steps at EM Strasbourg with big questions surrounding his career objectives. "France represents academic excellence. It's a great springboard to define, pursue, and meet our career objectives." Choosing EM Strasbourg was a family affair for Ferdirich. "I have an older sister who also studied at the School and now works in Luxembourg in supply chain management."
EM Strasbourg's career service Cap Career helped the young student put his ideas into words. "Cap Career helped me to establish and strengthen my career objectives. The coaches guided me in deciphering job advertisements. They encouraged me to send unsolicited applications to companies I hadn't thought of."
"For me, the strength of EM Strasbourg is really the follow-up, which is truly exceptional." Ferdirich explains that he was tremendously supported by the School and the association EGEE, an association that calls on retired volunteers wishing to share their professional skills and experience with younger generations. His interest in Africa has always been valued and has allowed him to orient his career objectives while embracing EM's slogan Be Distinctive.
Career objectives taking shape
Currently in his second year of Programme Grande Ecole, Ferdirich will complete his studies at EM Strasbourg with a final year of co-op.
During his studies at EM Strasbourg, he has already been able to put his academic knowledge into practice, notably through an internship with Canal+ from July 2019 to January 2020 as assistant manager for the Africa zone. He continues to discover the professional world today via an internship at Vivendi Africa - Canal Olympia as project manager for Africa. "I'm responsible for launching new movie theaters in the English-speaking zone, and I analyze the results of my various activities. I'm also in charge of the operational management of human resources and the development of new business (escape game, food service, etc.). All these responsibilities are closely related to my career objectives."
"Be Distinctive for me is my focus on Africa. I think and hope that I will be very competitive in tomorrow's job market," adds our student.
After his studies, he may complete a PhD, then work for the African Union. For him, "fulfilling a dream involves education." That is why he particularly likes to share his experience. He volunteers with the School's International Relations Office to help recruit international students and participates in international fairs to promote the School. "I volunteer out of love for the School."
Strasbourg, the ultimate university town
Ferdirich is very attached to life in Strasbourg. "It's the best city to study in: it's on a human scale and mindful of sustainable development issues. Bicycles are part of the Alsatian capital's scenery. The city is in the heart of Europe and has very efficient transit links. It's also a city where many nationalities are found. You really feel at home in Strasbourg where you're warmly welcomed by friendly Alsatians."
"The city is open both culturally and economically to young people. It's easy to find a student job," says Ferdirich. "I worked on several occasions at the Meinau stadium with some classmates."