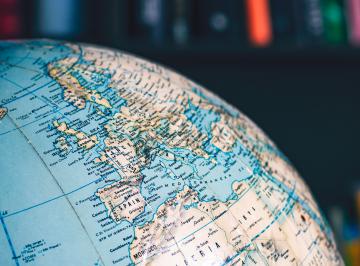 As part of the Visiting Professorship (ViP) Program, several professors from international universities came to EMSBS this year to give courses to our students and participate in research seminars organized with our faculty.
In total, sixteen ViPs, spread over five two-week periods (three in the first semester and two in the second), participated in the program this year. Among these professors, eight were already present last year, six were from strategic partner institutions, and four were from institutions that are part of the HERMES network.
List of participating ViPs:
Period 1, October 4–15, 2021:
Period 2, November 15–26, 2021:
Period 3, November 29–December 10, 2021:
Period 4, January 31–February 11, 2022:
Period 5, March 14–25, 2022:
In light of the feedback and in order to continue to strengthen its appeal, the ViP Program will undergo some changes next year: the poster sessions will be replaced by an afternoon explicitly dedicated to international research. This event will be held the day the ViPs arrive and is intended for all EMSBS faculty. It will start with parallel sessions during which ViPs will present their current research (ViPs will therefore no longer participate in regular research seminars but will of course be able to attend them), followed by sessions on topics related to their experience (e.g., advice on publishing in a high-ranking journal when a ViP is an editor of such a journal). The afternoon will end with a cocktail reception.
By programing ViP research activities in one specific afternoon at the beginning of their stay, more EMSBS colleagues will be able to benefit from their presentations and actively integrate the ViPs into the research life of the School. Finally, in view of their success, the "speed-dating" event for ViPs and doctoral students will be maintained and organized at some point during each two-week stay.
2022/2023 ViP Program features:
15 ViP positions in total to be filled
4 two-week periods (two per semester)
1 welcome lunch followed by research afternoon per period
1 "speed-dating" event per period