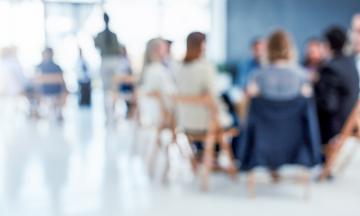 Les Doctoriales, an emblematic event that allows PhD students to present the progress they have made in their dissertation, took place this year as part of the 4th International Conference on Economics and Social Science (ICESS) on the theme of "resilience and economic intelligence through digitalization and big data analytics" on June 10 and 11.
This online conference was organized by the Bucharest University of Economic Studies. Two professors and their doctoral students from this institution had notably taken part in last year's doctoral seminar. Les Doctoriales was integrated into this conference as a parallel session: "Workshop: Branding and Training Talented Researchers for a New Entrepreneurial and Digital Society."
Doctoral students from both institutions each gave a 10-minute presentation followed by a 15-minute question and answer session. Beforehand, they were asked to write an eight-page document summarizing their PhD work. On the day of the workshop, thirty or so participants logged on to attend the workshop. Each doctoral student was able to benefit from the expertise and advice of research lecturers.
Here are some testimonials from various speakers:
"Doctoriales is not only a very interesting workshop, but also a framework to shape new ideas for research. It is a real opportunity to put together people, professors and students, to share ideas, to shape research questions and validate methodologies, to analyse the progress for future research. Thank you for this great opportunity!"
Prof. Alina Mihaela Dima, Bucharest University of Economic Studies
"The doctoral workshop represented an excellent opportunity for multidisciplinary learning, exchange of good practices in doctoral research and dissemination of results at international level. I found the event very inspiring for each participant, rich in content and plenty of learning. A multitude of research ideas, methods, 'discoveries' and cogitations, pulled together to create an intensive and longlasting learning experience."
Prof. Carmen Păunescu, Bucharest University of Economic Studies
"This PhD workshop is crucial for everyone. For the doctoral students, it gives a feedback from experimented researchers, other than their supervisors. In a way, it helps to prepare to the viva and to the questions they might encounter during their oral presentation. It also helps the doctoral students to get to know each other. For all the researchers from HuManiS, it provides a great opportunity to meet all the PhD students, even if their topic does not match everyone's expertise. The diversity of the topics is a richness for HuManiS. It is expected that each researcher should commit to this annual event. I'm expecting more participants next year, and I am already working on the Doctoriales 2022 event that is going to be full of surprises..."
Prof. Sébastien Point, director of HuManiS Research Center
"The 2021 edition of Les Doctoriales was for us an opportunity to meet and exchange virtually with researchers and other PhD students from the research center and to learn more about each other's research fields. In partnership with the Bucharest University of Economic Studies, Les Doctoriales is also a prime opportunity to measure the importance of international collaboration between researchers. The feedback we received is an inexhaustible source of reflection as we progress in our dissertations, and the oral presentation in English was good practice for future conferences. We would like to thank the organizers of this event as well as all the participants for their interest and engagement in our research work."
Mathilde Jost, PhD student representative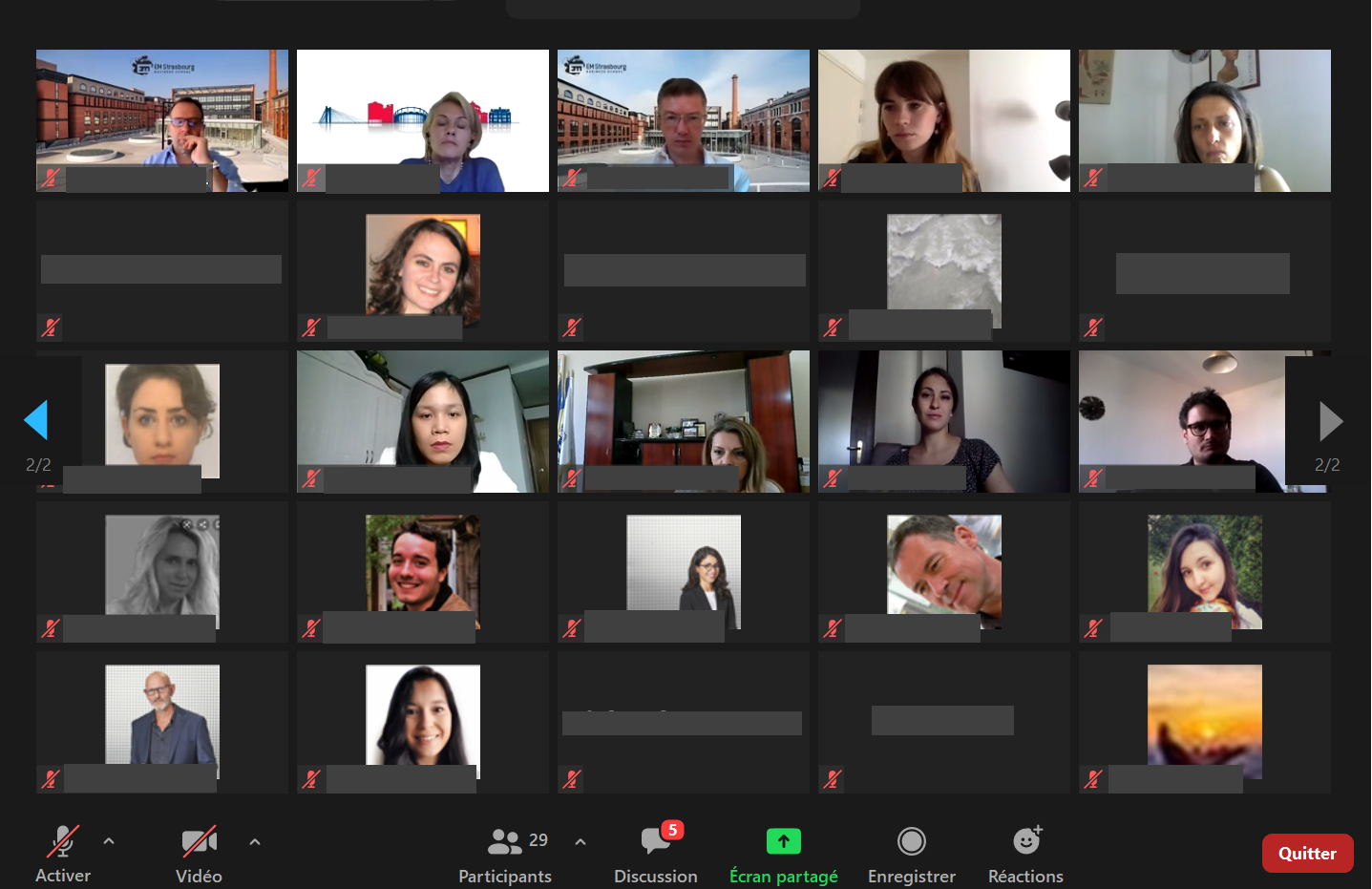 We would like to warmly thank all the participants who took part in this very enriching event for PhD students from the HuManiS research center!