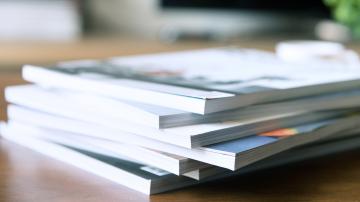 Nohade Nasrallad, associate professor at EMSBS, recently published an article in the journal Small Business Economics [CNRS cat. 2, FNEGE cat. 2, HCERES cat. A].
The paper is entitled "Initial Coin Offerings: a Hybrid Empirical Review" and was cowritten by Muneer M. Alshater (Philadelphia University, Jordan), Mayank Joshipura (NMIMS University, India), and Rim El Khoury (Lebanese American University, Lebanon).
Abstract
This study reviews initial coin offerings (ICOs) based on 80 empirical studies from 2018 to 2022. We apply a blend of bibliometric and content analysis to consolidate ICOs' prior findings, track the evolutionary impact, and explore the semantic discourse and underlying theories in entrepreneurial finance. The content analysis concludes with five main streams that extensively explain the advent of ICOs, main features, embedded technologies, pricing, valuation, regulatory frameworks, frauds, and scams. It contributes to a better understanding of the ICOs hype under the following contexts: benefits versus challenges, decentralised system versus market stability, speculative behaviour and herding versus market efficiency, and geographical spread versus systematic risk. The study is beneficial for portfolio managers, hedgers, wealth managers, investors, policymakers, regulators, and entrepreneurs.