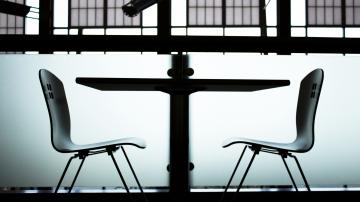 Nuria Suarez is Assistant Professor of Finance at the Universidad Autónoma de Madrid. She's a visiting professor at EM Strasbourg this semester. This interview was conducted by Laurent Weill, director of LaRGE Research Centre, who was very delighted to ask her about her most recent studies.
Hello Nuria, could you tell us more about your professional background?
I graduated in Economics and obtain a Ph.D. in Finance from the University of Oviedo, located in the north of Spain. In 2011, I held my first position as Assistant Professor of Finance at the Public University of Navarre (Spain).
A few years later, I decided to move to Madrid to be Assistant Professor of Finance in CUNEF. In 2017, I joined the Department of Finance at the Universidad Autónoma de Madrid, where I am developing my teaching and research activities to this day.
What are your main topics of research?
My main research interests are in the banking field. I am particularly interested in the relationship between the banking system and the real economy from different perspectives. I have studied the impact of banking market characteristics, such as competition, regulation, stability, etc. on economic growth and economic volatility, as well as on firm's capital structure. The effects of banking crises on real economic sector is also a topic I tackled in several articles I published during the most recent years.
Nowadays, I am trying to explore new areas and open new lines of research. For instance, I am currently working on the alternative finance field. And also on understanding the role of a particular kind of financial intermediaries: the electronic platforms that intervene when trying to raise funding through equity crowdfunding offers.
What is – according to you – your most significant contribution in terms of results to research?
My most significant contribution would be the results of my Ph.D. thesis: «Banking crises and economic growth: the influence of banking market structure and the legal and institutional environment». The focus was to delineate the role of banks in the economy and, particularly, the impact of the banking crises episodes on different dimensions of the real economic sector.
With the help of my supervisors, we were able to demonstrate that banking crises deeply affect the real economy not only because of the credit supply channel, but also because of the asset allocation channel. We could observe a decrease in the efficiency of the allocation of financial resources during those troubling times that will then negatively affect the real economic activity.
In your opinion, what are the most promising fields of research in finance these days?
In order to find the most promising fields, it is really a matter of having a look around us. We see new challenges for firms, investors, financial intermediaries, policy-makers, etc. I think these new issues originate from dealing with the new digitalised environment and with the challenge of achieving the well-known sustainable goals.
Hence, sustainable goals nowadays need to be generally considered with this new digitalized way of doing finance. However, that does not mean traditional finance problems have completely disappeared. In my opinion, it is time to reassess them and use the many aspects of the traditional literature that can still be relevant in this new environment.
Which advice would you give to PhD students or young professors?
I think I can summarise my advice in one single word that is passion. I think you need to be passionate when you are doing scientific research. Today more than ever, we need researchers that are eager to discover and to go deep into new fields of research and share their contribution to the world.
Thank you very much Nuria for taking the time to answer our questions!