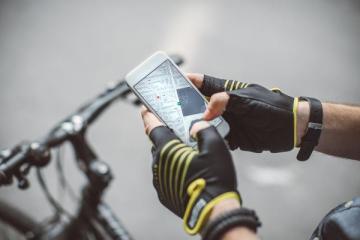 The first breakfast conference organized by EM Strasbourg's Customer Experience Chair brought together Christophe Benavent, Professor of Management at the University of Paris Nanterre, author of "Platforms, Collaborative Sites, Marketplaces, Social Networks" [originally in French], published by Fyp éditions, and Guillaume Despré, Head of Digital, Data Management & CRM at Crédit Mutuel, a partner of EM Strasbourg's Customer Experience Chair. An opportunity to discuss the platformization of the economy and its consequences on the experience delivered by brands.

What Is the Platformization of the Economy?
"The platformization of the economy is the emergence of interfaces in the relationship between consumers and businesses," explains Guillaume Despré. On the one hand, for several years now we have been witnessing the emergence of giant platforms, such as streaming sites or holiday booking sites, to name but a few; platforms that are taking a large share of the market and of the value created. On the other hand, the major change we are witnessing is the fact that many brands are becoming platforms themselves. For his part, Christophe Benavent notes a global evolution of economies which are trending towards "On Demand". As a result, companies are being created that specialize in the interfacing role connecting people and putting them in contact, in order to create value. This is the case with Airbnb, which links customers and property owners, but which, unlike the traditional hotel industry, does not own the properties on offer and does not have dedicated staff. The principle of these platforms is to outsource services and coordinate activities.
 
Since the Platform Lies Between the Brand and the Customer, What Is the Impact for the Brands in This New Landscape?
Guillaume Despré explains that historically, "to define what a brand was, we created a name, a logo, a graphic charter, and then this emblem was distributed through advertising". Today, people are engaging with less and less traditional media. Brands are expressing themselves more on platforms than through their own graphic standards.
There is a loss of brand power confirmed by Christophe Benavent, who believes that brands no longer have any, or have little, direct contact with their customers. We are clearly witnessing an acceleration of intermediation, and a net reduction in brand-consumer interactions. At the same time, it can be seen that many of these markets have become freemium, especially apps, which are very often free; "the consumer has this demand for free content". A new hierarchy has also been established with the arrival of social networks, which generate a lot of inequalities: it is easier for large platforms to be visible than for "simple brands". The same applies to market scales, which have also changed considerably in recent years. By way of comparison, La Redoute, a mail order giant in the 1980s, had 7 million customers. Today, Rakuten has 1.3 billion, and Facebook is close to 3 billion. The "governmentality" effect is also present: brands no longer have time to communicate. They are seeking to act directly on customer behavior. We really are living in a society where On Demand is everywhere; more than ever now, time is money.
 
What About the Ecological Impact of Platformization?
According to Guillaume Despré, while it is possible to consider that platformization has environmental repercussions, it must however be recognized that these effects are more globally linked to digitization. If the Internet were a country, it would be among the biggest polluters, just behind China and the United States. Platform creators have an important role to play, by setting them up in such a way as to reduce the environmental impact. The Big Four have also made commitments in this regard, demonstrating a strong awareness of the environmental cause.


What Can Brands Do to Address This New Market Architecture?
Although platforms are not replacing brands, they are threatening their profits, says Christophe Benavent. In order to survive, brands need to occupy space, find ways to connect with their customers and engage in dialogue with them. But at a time when the forms of company organization are changing again and all our objects are becoming interfaces in their own right, the only way to fight against platforms is to make them! The major conglomerates are already joining forces to create a major European platform.
Guillaume Despré confirms this idea: it is no longer possible to fight against large platforms. The question that remains for brands is how best to fit in. And despite the current evolution, although digital has taken an enormous place in everyone's daily life, brands would be wrong to neglect human contact. Customers are looking for a return to physical proximity and practicality. If platformization is a space to be conquered, the physical distribution network must be preserved.