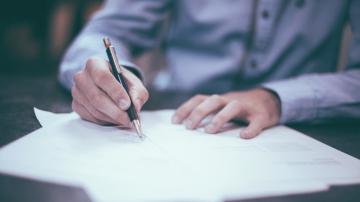 The management of EM Strasbourg is committed to supporting the research conducted at the School by offering one or two new doctoral contracts over three years, starting next academic year.
The doctoral research will fall within the research themes of the LaRGE and HuManiS research centers, the Augustin Cournot Doctoral School and the University of Strasbourg and will be directed by one of its accredited research supervisors.
Applicants must have a two-years' Masters degree (Professional or Research). This is a one-year fixed-term contract, renewable for three years on the basis of progress in the doctoral work. 
Please send the following by email: a CV, a cover letter, a letter of recommendation from an academic figure, a ten-page dissertation project (see template), and your second-year master's transcript.
Deadline for sending applications: June 12, 2020, 4:00 p.m.
Interviews for shortlisted applicants: July 2020
Please send your applications, or any request for additional information, to Sylvie Gauthier, Doctoral Program Manager, at sylvie.gauthier@em-strasbourg.eu