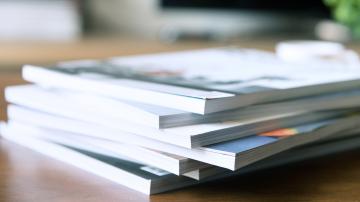 Sarah Richard, associate professor at EMSBS, recently published an article in the Journal of Management Studies [CNRS cat. 1, FNEGE cat. 1, HCERES cat. A].
The article, entitled "How Social Structures Influence the Labour Market Participation of Individuals with Mental Illness: A Bourdieusian Perspective," was written in collaboration with Sophie Hennekam (Rennes School of Business) and Mustafa Özbilgin (Brunel University London). 
Abstract
Adopting a Bourdieusian perspective, this paper examines the social structures that influence the labour market participation of individuals with mental illness. We draw on 257 qualitative surveys completed by individuals with diagnosed mental health conditions in Europe, North America, Oceania, Africa, and Asia. We employed thematic analysis to analyse the data. The findings reveal that the interplay of capital endowments, symbolic violence, habitus and illusio shape the labour market participation of individuals with mental illness. Capital endowments of individuals with mental illness are afforded less value in the labour market and these individuals internalize, legitimize and normalize their disadvantaged position, blaming themselves rather than questioning the social structures leading to the challenges they encounter. We highlight that social structures condition the opinion these individuals have of themselves and how this affects how they navigate the labour market. In sum, we show that Bourdieu's concepts provide a useful lens to study inequalities in the labour market, as they reveal the social structures that produce, sustain and reinforce the social order that disadvantages individuals with mental illness.
Read the article (open source access)