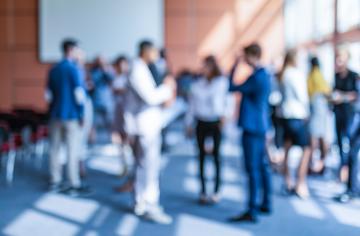 The SD & CSR Chair at EM Strasbourg is offering you the opportunity to participate in the  CSR Chair's seminars. The aim of these seminars is to present the structuring elements of the different aspects of a CSR approach to the companies included in this commitment. They are aimed at members of the Chair as well as interested companies.

The second seminar will take place on Tuesday January 22, 2019 from 12:30 p.m. to 3:00 p.m. at the L'Ancienne Douane restaurant (6 Rue de la Douane, Strasbourg). The event will be held in a lunch format with the guest expert Angélique Torres, founding partner of Transition 21.

The Special Features of This Lunch: Integrating CSR - Carrying out a CSR diagnosis: the starting point - Identifying, mapping, and prioritizing the challenges: a key step in building an action plan - Drawing up a materiality matrix - Feedback: sectoral CSR issues (construction and public works, banks, health and social insurance companies/mutuals, public sector, agri-food industry).

The Common Features of Each Theme: Guest speaker - Challenges of the subject - Links to standards, regulations, and labels - Communication/valorization - Benefits - Feedback with the kind cooperation attendees.
You must register before January 18, 2019.

How to register:
Registration is compulsory (subject to availability):
Follow this link
Free participation for companies that are members of the CSR Chair
Participation for non-member companies: €50 per person per seminar (cheque payable to EM Strasbourg partners to be sent to EMSP, EM Strasbourg - 61 avenue de la Forêt-Noire - 67085 Strasbourg cedex for the attention of Bernadette Fischbach or by wire transfer to EMPS - IBAN: FR76 3008 7330 0700 0201 9710 160)