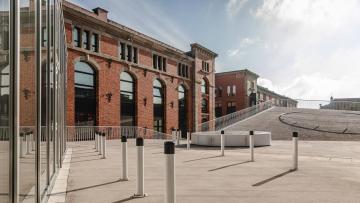 Selectivity, international orientation, professionalization, study tracks, academic excellence, research, social diversity, employability, opportunity for further study—there are plenty of reasons EM Strasbourg's Bachelor of International Business stands out in the 2022/2023 national rankings.
Challenges, 2023 program ratings: Ranked eighth among three-year bachelor's degrees, the Bachelor of International Business rose an unprecedented seven places. 

Le Figaro, ranking of bachelors and BBAs in business schools: ranked 14th out of 55 programs of study in all categories, our Bachelor of International Business ranked 7th out of 44 three-year bachelor's degrees in its specific category. This is a new ranking based solely on open data collected notably via Parcoursup and CEFDG data.
The Bachelor of International Business is also among the Top 30 most selective bachelor's degrees, a ranking published by Business Cool in January 2023.
For Thomas Coudert, Associate Dean for the Bachelor's Program, "these positive results and advances illustrate the academic quality and the 'Be Distinctive' nature of our degree. We are proud to share this recognition with the students, alumni, and teams of EM Strasbourg who work tirelessly to make their school shine!"