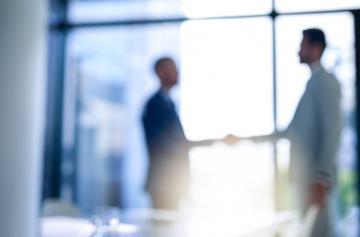 Vivien Lefebvre, associate professor at EMSBS, has just received a dissertation award from the University of Strasbourg.
Vivien Lefebvre, The University of Strasbourg presented 20 dissertation awards in order to promote and showcase the authors of the most remarkable dissertations defended in 2020. They are jointly funded by the Research Committee, the Société des Amis des Universités de l'Académie de Strasbourg, and the Foundation of the University of Strasbourg.
Vivien Lefebvre was awarded for his dissertation "Stratégie de croissance, cycle de vie financier et gestion financière des petites et moyennes entreprises," which he defended in February 2020.
We received a short testimonial from him:
"My dissertation focuses on the growth strategies and financial management of small and medium-sized enterprises. I particularly studied the role of IPOs in external growth operations and in financing working capital for small and medium-sized businesses. I made a short video presentation of my work which will be shown along with those of the other winners at the PhD graduation ceremony that will take place online on June 18, 2021."
We send him our warmest congratulations for this noteworthy accomplishment!