This fall, EMSBS is welcoming five new professors. To get to know them better, we asked them about their backgrounds and fields of research.
Within the framework of the Contract of Objectives and Means (COM) signed with the University of Strasbourg, EMSBS has implemented an ambitious recruitment policy. It allows us not only to improve the supervision and training of our students but also to strengthen the School's research and the influence of our centers.
 
I started my professional career as a B2B sales engineer in an IT consulting business. After this first experience, I decided to do a PhD within the research center Coactis under the supervision of Prof. Maud Dampérat at Jean Monnet University (St. Etienne). In January 2022, I defended my dissertation on the use of sales support technologies in B2B negotiation ("L'utilisation des technologies d'aide à la vente en négociation BtoB : étude de ses déterminants, conséquences, et mécanismes interpersonnels et intrapersonnels"). During the last five years, I also taught negotiation and marketing at the Institute of Business Administration in St. Etienne.

My research topics are in the field of B2B sales, with a particular focus on the digitalization of the sales function and the wellbeing of salespeople.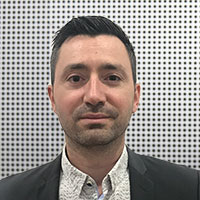 I have a professional background in commercial management, in France and abroad. I was also a partner in a training and coaching organization and have carried out assignments in socioeconomic institutions (CCI, PFIL, JCE, etc.). I defended my dissertation in management sciences in Montpellier, at Montpellier Research in Management, in November 2021.

My research is mainly in the fields of commercial management and sales, but also looks at the critical incident technique as a research and teaching tool. I have been teaching at EMSBS for two years and at the University of Strasbourg for twenty years (previously at the Institute of Business Administration).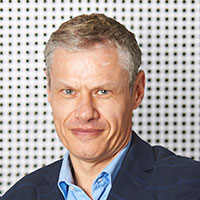 Nohade NASRALLAH KASSIS (LaRGE)
I earned a PhD in business administration from the Lebanese University in 2018. My dissertation was entitled "Reliability of Accounting Information and the Causal Effect on Corporate Governance: Lebanese SMEs case." I taught at the Lebanese University and La Sagesse University in Lebanon before working as an assistant professor of accounting & finance at the Faculty of Business Administration and Economics at Notre Dame University, Lebanon.

I have extensive professional experience and have worked as the chief financial manager for Lebanese SMEs. I have published several peer-reviewed articles in top-ranked academic journals. My research interests include corporate governance, ESG, CSR, digital transformation, digital technology, and artificial intelligence in accounting and finance.

Currently, I am pursuing a second doctorate at Cnam Paris, and my dissertation's title is "Algotrading Dynamics in the HFT Nexus, Circuit Breaker and MIFIDII Anticipative Role: Intraday Evidence from Euronext."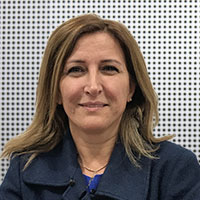 Sila ÖCALAN-ÖZEL (HuManiS)
Having obtained a PhD in economics, I worked as a postdoctoral fellow at the BETA research laboratory of the University of Strasbourg before joining EMSBS. My doctoral thesis, entitled "University-industry interactions: understanding university licensing strategies and beyond," was conducted under the supervision of Prof. Julien Pénin.

I taught courses in microeconomics and statistics as a full-time ATER (assistant teaching professor) at the FSEG and corporate strategy as an adjunct lecturer at EMSBS.

My research mainly focuses on the economics and management of innovation. I have published articles on topics related to university-industry collaboration and gender bias in research funding.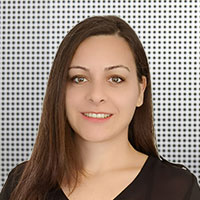 I conducted my doctoral studies and research at WHU - Otto Beisheim School of Management in Germany and was a visiting scholar at Columbia Business School in New York City. In my dissertation, I examine how initial public offerings and mergers & acquisitions affect each other. Besides my academic career, I also gained experience in the private sector where I worked as a management consultant for strategy and finance.

My current research lies in the area of corporate finance, with a particular focus on activities in the IPO and M&A market.