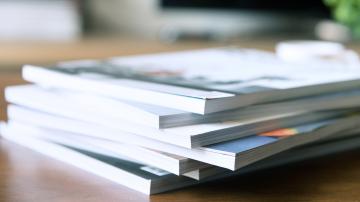 Amélie Boutinot, associate professor at EMSBS, recently published an article in the academic journal Organization Studies [CNRS cat. 1, FNEGE cat. 1, HCERES cat. A].
The article is entitled "How the malleability of material artifacts contributes to institutional maintenance: The Guimard metropolitan railway entrances, 1914–2000" and was written in collaboration with Hélène Delacour (CEREFIGE, Université de Lorraine).
Abstract
Our paper investigates how an institution can be maintained over a long period of time through adaptations to the material artefact which instantiates it. To illustrate our argument, we conduct a historical case study of the Guimard Metropolitan railway entrances, a material artefact which instantiates the Belle Epoque institution from 1914 to 2000. Based on our findings, we develop a process model of institutional maintenance based on the malleability of a material artefact. Supported by three types of interrelated institutional work – damage, preservation and transferability work – we illustrate how adaptations to the material form, meaning and location of an artefact allow an institution to address the evolving environment and its associated challenges and thus to be maintained over time. Our study expands our understanding of long-term institutional maintenance by capturing the importance of the malleability of an artefact and in offering a more positive view on damage work. It also has some implications for studies on materiality in highlighting the multidimensionality of artefacts and the role of transferability and relocation.