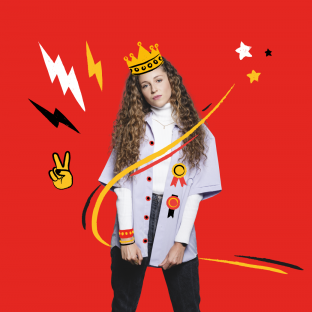 EM Strasbourg Business School (EMSBS) obtains EQUIS accreditation for a period of three years. Issued by EFMD, this international accreditation attests to the excellence of a business school as a whole.
With this new accreditation, EMSBS is now part of the very select circle of business schools that have been awarded the triple crown (AACSB, AMBA, and EQUIS). As of July 2021, only 108 institutions in the world held this triple accreditation. For Herbert Castéran, Dean of EMSBS, the awarding of the triple crown illustrates the School's trajectory over the past several years.
"This distinction rewards a School that has methodically developed its resources to achieve its objectives and that has committed itself to excellence with its students always in mind and a broad, high-quality educational offer. Obtaining EQUIS accreditation encourages us to continue in this direction.

In this moment of legitimate pride, I would like to thank all the teams at EMSBS for their unfailing investment in the development of a humanistic and committed School."

Herbert Castéran, Dean of EM Strasbourg Business School
The EQUIS peer review report
The EQUIS peer review team places particular emphasis on three overarching dimensions: internationalization, corporate social responsibility (CSR), and connections with the world of practice. Here are the points they highlighted for EMSBS:
The team first commended the progress the School has made in recent years:
"The School has continued to develop the content of its educational offering, the quantity and quality of its research has developed favourably, steps have been taken to develop the  internal organisation and faculty management policies and processes."
The auditors also underlined our commitment to companies:
"The School excels above all in how it utilizes its strong connections with the corporate world in its educational programmes. EMSBS has a large number of professionals and managers engaged as adjunct faculty, and students have great opportunities to do internships in corporations. Experiential learning and personal development are central elements in all programmes."
Finally, the team also noticed the growing internationalization of our School:
"The cross-border location allows the School to be strongly regionally embedded. The focus on dual/double degrees with German partners, the attention to languages as important elements of the necessary skills and competences in business, the compulsory 'stay abroad' in selected programmes, the opportunities for international internships, and the development of a 'home' campus twenty minutes away just on the other side of the Rhine (Kehl) are good examples of how the School puts into practice its slogan 'Be Distinctive'."
EMSBS holds the triple crown
In 2020, the School's PGE master's degree received AMBA accreditation for a period of three years.
In 2021, EMSBS obtained AACSB reaccreditation for a period of five years.
Today, the EQUIS accreditation reaffirms EMSBS's status as a major school in higher education.