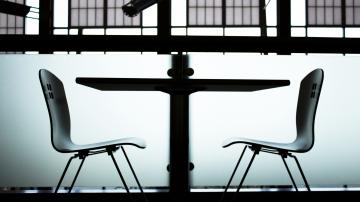 Interview conducted during the day "Diverse Perspectives on Experience. The Diffusion and Interdisciplinary Adventure of a Concept" at the MSHS at the University of Poitiers, January 31, 2019.
Claire Roederer: Hello Dominique, you received an award following the call for projects from EM Strasbourg's Customer Experience Chair on the Data Connect project. Can you briefly summarize the purpose of the project, where you are with it now, and how you are using the prize to further your research?
Dominique Carry: This project, Data Connect and Perceived Risks, concerns the portability of personal data. In terms of research, we started with qualitative fieldwork. To date, we have conducted 3 focus groups and post-experience interviews. In our protocol, we introduce the concept of portability and have respondents test OneCub's portability tool. A month later we ask them to explain to us, to tell us about their experience during one month of portability and then we propose possible uses of portability that they may or may not respond to depending on what they have as a tool. Some will continue the experience with portability, so the interest of this portability is also an education in consumption, since we have consumption statistics, the environmental footprint, which can help individuals to consume better in full knowledge of the facts. However, an initial point that we have noticed, the analysis of which has not yet been made, is the observation of a lack of understanding of what portability is, everyone understands data protection... 
CR: data protection, information (about your home, products consumed)?
DC: Yes, but no one understands portability. People do not see how to recover their portability and how to reuse it.
CR: Moreover, if we wanted to explain portability clearly and simply, it is the idea that my data as a consumer is my property and I may wish to have it in the form of a file that I do not systematically communicate, but that I may consent to share it, or even sell it.
DC: Indeed those are two options, but there are others that we are discovering. Either I retrieve my data and only give it only to the sites or uses that I approve of. For example with BlaBlaCar because I use their service or SNCF because I take the train. Or I can exchange it for content, so essentially we are at a paradigm shift, which we are starting to sense, in terms of data on the internet. Until now, everything has been free; portability will be a takeover of power by consumers who will in return be given access to, for example, magazine articles.
CR: Consumers will negotiate content in exchange for their data; going through an app or a portability system allows you to choose, to know who are you giving your data out to, but these are emerging practices that impact the consumer experience and future business models as well, not to mention the stakeholders whose business relies on the data they can access for free. What can giants like Google say? Can you really port your data faced with them?
DC: The Big Four (Google, Amazon, Facebook, Apple) are starting this line of questioning, because somewhere today every consumer has realized that when you go on an app or certain sites, you are given a questionnaire to fill in, which you do not fill in because you don't read it, you are pretty much just opting in. Finally, portability no longer exists in this case.
CR: The proposal of portability is in principle quite interesting, but is it difficult to implement?
DC: We are currently working on this and I will come back to this subject. This project has enabled me, by responding to a call for tenders proposed by the Nouvelle Aquitaine Region, to obtain funding with which we are going to edit an educational consumer video to explain what the portability of personal data is. It will be a popularization of our research and will allow everyone, whether they are seasoned internet users, young, or old, to better understand portability. We will disseminate it widely to organizations such as the INC and other user rights organizations. It will also be used by our partner Onecub to facilitate consumer understanding. From next January, once the video has been produced and broadcast, we will be setting up an educational consumer workshop in partnership with the Espace Mendès France in Poitiers (emf.fr). The workshop will be aimed at young students, high school students, schools, and interested audiences to explain what portability is all about. One thing we must remember at the moment is that people have understood what personal data protection is, they are very afraid of it, because they have the impression that they are being robbed of a part of their person, whereas for years they have been tacitly giving their data away.
CR: but now they are aware of it.
DC: they have become aware of the value of their data. Today we are at a turning point. Portability is a reflection on the value of personal data to the consumer and then behind the whole business model of Data.
CR: It's a matter of concern, it can put a damper on certain models and it transforms the customer experience. I'm delighted that the Customer Experience Chair at EM Strasbourg and its partners Hager Group, Schmidt Groupe, and SIG Strasbourg were able to support your research work financially. Thank you Dominique.