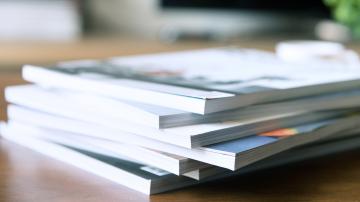 Laurianne Schmitt, former doctoral student at HuManiS, recently published an article in the journal Industrial Marketing Management, written in collaboration with Eric Casenave and Jessie Pallud, professors at EMSBS.
The article, entitled "Salespeople's work toward the institutionalization of social selling practices," is based on Laurianne Schmitt's doctoral work on social selling. 
Abstract:
While the use of social media has become widespread among business-to-business organizations, the diversity of the social selling practices undertaken by salespeople and the extent to which they rely on them for their sales approach remain limited. Contrary to previous studies that emphasize the benefits of top-down approaches, we adopt a salesperson-centric approach, with the belief that the salesperson's agency is a key factor in the development of new sales practices related to social media. Using the concept of practice work and building upon institutional theory, we argue that social selling practices emerge in a bottom-up way, depending on the work initiated by salespeople. Based on a qualitative study of 32 B2B sales professionals, we show that salespeople perform three kinds of practice work: promotion, reconciliation, and disruption. These efforts can diffuse but also thwart social selling practices in sales organizations. This article offers new insights into how organizations can develop salespeople's depth of social media usage and encourages firms to support salespeople's social selling initiatives instead of controlling them.