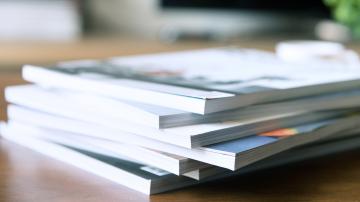 The "Supply Chain Forum: An International Journal" has just accepted the publication of an article co-written by a research lecturer from EM Strasbourg, in collaboration with a associate professor from IUT Valence.
"Supply Chain Forum: An International Journal" is a periodical journal that provides broad international coverage of topics related to supply chain management. It focuses on the integration of procurement, production, distribution, and sales.
 Laurence Viale (EM Strasbourg) and Dorsaf Zouari (IUT Valence) co-authored the article "Impact of digitalization on procurement: the case of Robotic Process Automation (RPA)".
This qualitative study is based on seven in-depth case studies from various industries, selected based on their significant interest and success in digitizing their procurement processes. The result provides empirical evidence of the attributes of procurement automation and provides valuable information on the impacts of RPA on procurement in operational, organizational, and interpersonal terms. The case study analysis also identifies the motivations and challenges in implementing RPA in procurement.
*Link to upcoming article*