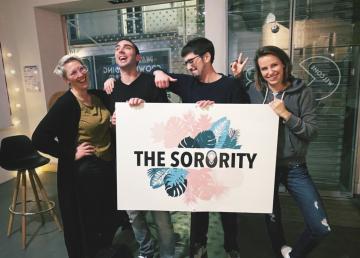 The creation of an app for protection, mutual aid, and sharing between women is the aim of 'THE SORORITY', Priscillia ROUTIER TRILLARD's entrepreneurial project. The graduate of the PGE at EM Strasbourg, specializing in supply chain management, discusses her motivations and the origin of her project.
The Birth of a Benevolent Project
In 2007, Priscillia chose to join EM Strasbourg because the School offers an international curriculum. "I did my exchange at Georgetown University in Washington, D.C., where I loved the teaching, the way of learning, the positive mentality, the human exchange, the lack of fear to embark on new projects, the lack of judgment, and the interaction between international students and locals.
At the end of her studies, she worked in different companies, dedicating herself body and soul to her work. One burn-out, then another in January 2019, made her change her way of looking at life. During her sick leave, she met a female doctor. The kindness shown by the medical professional towards her left its mark. "She was really there to protect me, I felt that my well-being really mattered to her." This decisive meeting combined with a more global approach to reading, notably Odile Chabrillac's "Soul of Witches", was a turning point for Priscillia, enabling her to launch her project.
She thought about her project for six months before talking to her family and friends about it. "I did a lot of research, I read a lot of books, I wanted to refine my idea, and not be influenced by others."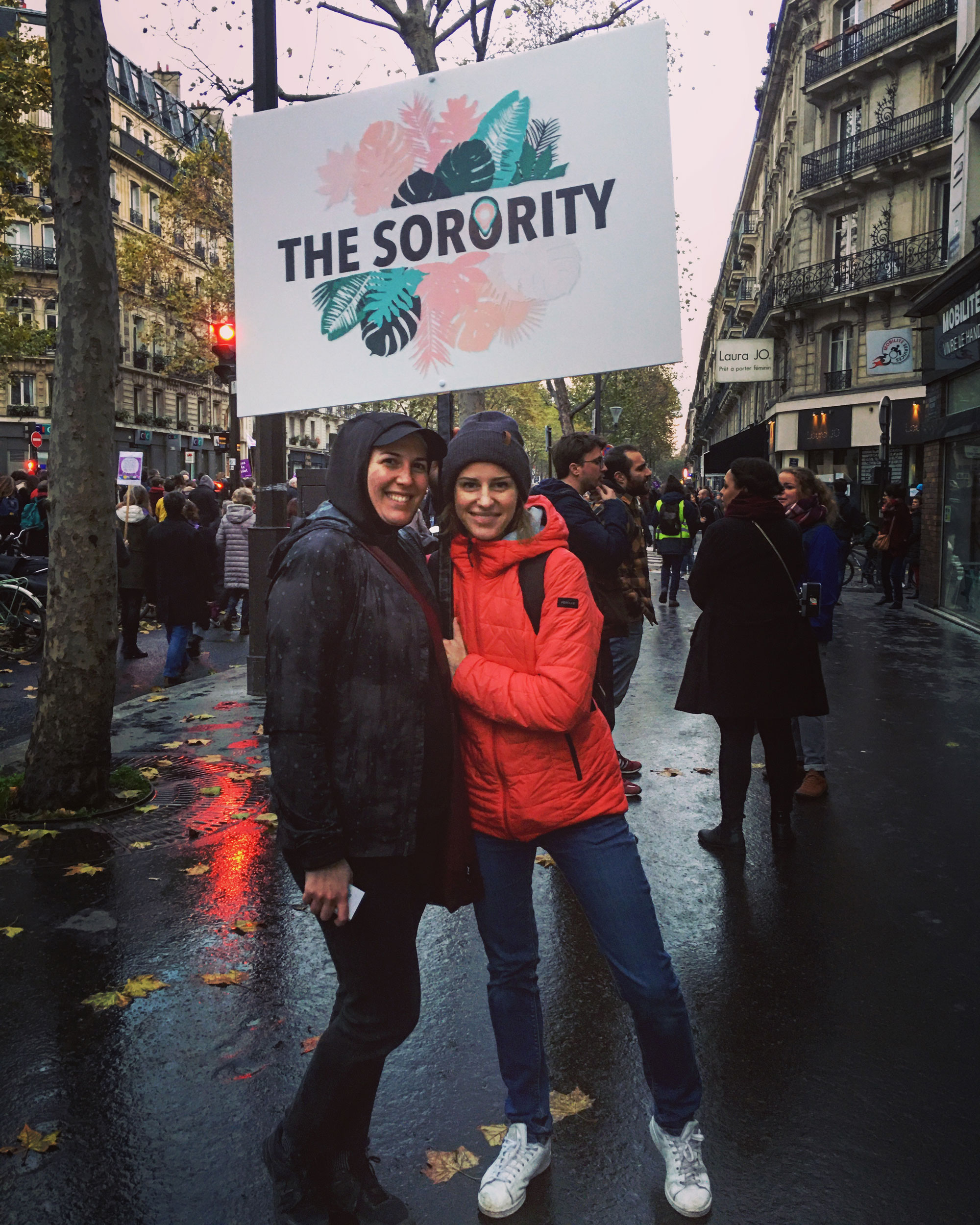 Safety and Fulfilment: The Two Mantras of THE SORORITY
THE SORORITY is the first app for protection, self-help, and sharing between women, based on the principle of sisterhood. Female benevolence is at the heart of the entrepreneur's priorities. "For me, it is essential to support each other and to create a caring community," she says. Initially, the idea is to propose a system to ensure the safety of women from street harassment and domestic violence. The medium- and long-term objective is to create a real community around women's entrepreneurship and empowerment. The project was supported by many people, especially women "who proved to me day after day that the spirit of sisterhood was there, without limits".
The entrepreneur went through a crowdfunding campaign to finance her project. There is a truly committed community that supports it and has contributed more than €11,000. Today, four people are working to develop 'THE SORORITY': Fanny the graphic designer, Thibaud and Adrien the developers, and Priscillia who is more involved in the communications and sales part. The app is not yet in the playstore, but will soon be in beta testing. To be one of the first beta testers just fill in the form on the website: www.jointhesorority.com
Discover THE SORORITY on Instagram → https://www.instagram.com/jointhesorority/