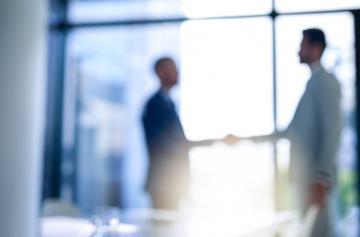 Each year, several doctoral students join EMSBS's research centers under the supervision of one or more research lecturers.
Three of them, financed by an EMSBS or ministerial doctoral contract, have a complementary teaching assignment, making them members of the permanent faculty: Isaline Frelet, Quentin Lambert, and Elena Wion.
To help us get to know them better, these new PhD students tell us about their backgrounds and their respective PhD projects.
Isaline FRELET (HuManiS) - Under the supervision of Gilles LAMBERT et Laurence VIALE
"Upon graduating from the Master of International Purchasing and Logistics at EMSBS in 2013 and then from the Master of Innovation, Design, and Luxury at IAE Marne-La-Vallée in 2014, I worked for five years at Louis Vuitton as a component developer and then raw material buyer for Prêt-à-Porter Homme. After a year abroad, including seven months in Santiago, Chile where I worked as a CSR strategy consultant for social and solidarity economy start-ups, I returned to Annecy to work at Samaya Equipement as purchasing, supply chain, and CSR manager. Since September 2020, I have been working as a consultant in responsible purchasing.
My dissertation explores the impacts that responsible purchasing practices could have on the business models of companies in the French textile sector."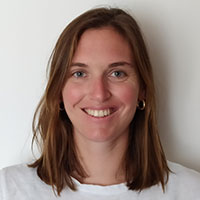 Quentin LAMBERT (HuManiS) -Under the supervision of Jean-Philippe BOOTZ
"During my Master of Entrepreneurship at EMSBS, I contributed to the development of the School's incubator. Guiding students' entrepreneurial aspirations allowed me to develop a real interest in collective and collaborative approaches to entrepreneurship.
My research topic looks at how a community of practice affects students' entrepreneurial behavior. Specifically, a social approach to learning is explored in the study of improving the entrepreneurial practices of student entrepreneurs."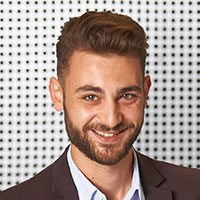 Elena WION (HuManiS) - Under the supervision of Jessie PALLUD et Daria PLOTKINA
"- Ten years of professional experience as a project manager in IT and finance
 - Master of Economics and Business Administration, 2013, University of Vaasa, Finland
 - Bachelor of Economics and Business Administration, 2010, St. Petersburg State University of Economics and Finance, Russia
Dissertation project title: "Factors influencing the adoption of business intelligence solutions" BI tools access, analyze, and visualize data in the form of reports, dashboards, and graphs to provide users with information that facilitates decision-making. The primary objective is to support more informed decision-making that results in positive business outcomes, such as increased customer satisfaction, efficiency, and profits. As a result, there is a significant need for researchers to learn how to increase the adoption of BI solutions that would benefit data-driven decision-making."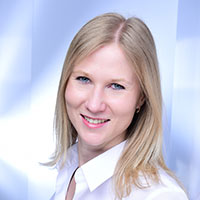 Pascal CHOUP NEGOU (HuManiS) - Under the supervision of Jacques LIOUVILLE et Gilles LAMBERT
"A graduate of the MS in Computer Science at Louis-Pasteur University and the MS in Business Informatics at the University of Bordeaux 1, I have been a company manager since 2003. As manager of the company DATASYSTEMS Ingénierie (specialist in technologies for data centers and IT consulting, information system architecture, and infrastructure) since its creation in 2007, I have completed several assignments in African administrations. In these developing countries, tax intelligence and revenue collection face major obstacles linked in part to sociopolitical difficulties, an economy that is essentially immersed in informality, a lack of trust, and the vicious circle of weak states that encourage tax evasion.
My work will be based on the principles of new public management (NPM) to develop a digital strategy to optimize the collection of tax revenues."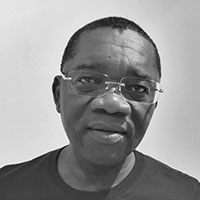 Camille DEL BOCCIO (HuManiS) - Under the supervision of Claire ROEDERER et Richard HUAMAN-RAMIREZ
"After obtaining a master's degree in international communication and working for 12 years in the marketing and communication sector, notably at Publicis as a consulting director, I decided to give an academic dimension to my career. Since 2021, I have been teaching marketing (integrated marketing and communication, marketing planning, omnichannel management) and doing a PhD on the topic of customer experience.
Today, experiential research seeks to better understand the concept of customer journey to better manage the experience in dynamic contexts. My doctoral project will address this gap by focusing on the study of customer journeys, experience, and brand relationship in hybrid contexts."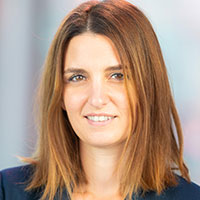 Thi Phuong Mai DINH (LaRGE) - Under the supervision of Marie-Hélène BROIHANNE et Maxime MERLI
"I completed a bachelor of economics from the Foreign Trade University (Vietnam), a master of finance from Curtin University (Australia), and a diploma in research from the University of Strasbourg. I commenced my work as a lecturer at Eastern International University (Vietnam) in 2011 and have taught many finance courses, for example, in corporate finance, investments and valuation. My research interests are behavioural finance, corporate governance, and financial technology.
The topic of my PhD thesis is behaviour of households and retail investors in Vietnam. In the first two parts of my work, I aim to examine the distinguished dimensions of the behaviours of individual investors and how they change when new fintech applications are introduced. The last part is to explore the drivers of stock market participation and the influence of key opinion leaders on their decision-making process."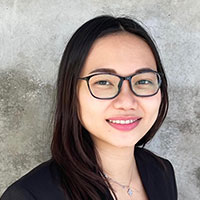 Adela JANSEN (HuManiS) - Under the supervision of Sébastien POINT
"I have over 25 years of experience at the level of top executive management and boards of directors from various companies in several industries and business organizations, with expertise in strategy development and roll-out, transformation projects, human resources and corporate governance. I am currently partner in a technology company and serve as independent director on several boards. A graduate from the Polytechnic Institute of Bucharest (systems control and computers), I am also an associate professor at the Bucharest University of Economic Studies (ASE), EMBA graduate, and PhD student at ASE and the University of Strasbourg. I hold a board practice and directorship certification from Henley Business School and a mediator certification, and I went through the ESG Investing program at CFA Institute.
The topic of my PhD thesis is talent management and leadership: post-crisis scenarios and research on self-perception of career success."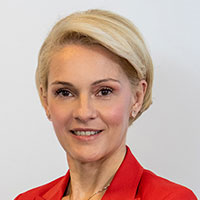 Eniko MATYUS (HuManiS) - Under the supervision of Gilles LAMBERT
"I am working for iNNoHUB Business Incubator located in Transylvania, Romania, coordinating the mentoring activities and startup grant programs. I gained expertise in cluster management when I was in charge of implementing international innovation projects with a special focus on sustainable development, value-chain management, and digitalization. I am co-founder and coordinator of the coworking space within the incubator. iNNoHUB was selected as an Eastern European best practice for digital social innovation at the WIRE Conference (Week of Innovative Regions of Europe) in 2017, organized by the European Commission. I work as project manager for the regional SME association and participate actively in the clusterization process in several economic fields: green energy, creative industry, tourism, and health.
My thesis aims to analyze the role of business incubators in supporting small cities for sustainable community development. Establishing business incubators requires in many cases a national or regional policy to support new, promising businesses and to foster innovation through the cooperation of stakeholders with inter-complementary competencies. My thesis proposes to position business incubators in the regional innovation ecosystem, especially the ones located in small cities. Another aim is to provide a complex analysis of related policy instruments, to reflect an overall picture of interconnected actors and to outline a comprehensive model and structure of the new generation business incubator ecosystem, able to be multiplied and adapted irrespective of the political environment in order to stimulate sustainable and smart growth."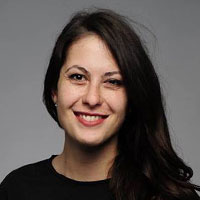 Guillaume THEVENET (LaRGE) - Under the supervision of Anaïs HAMELIN
"I earned in June 2021 a degree from Sciences Po Strasbourg in economics and business with highest distinction as well as a master's degree in corporate strategy and finance in Europe from Sciences Po Strasbourg with great distinction. As part of the master's program, I wrote a research thesis entitled "Financial Education and Entrepreneurial Confidence? Evidence from a French Student's Sample" under the supervision of Anaïs Hamelin.
I have now decided to start a PhD in management sciences on the topic of entrepreneurship. Entitled "Financial Literacy and Entrepreneurial Process," my doctoral project will focus on the notion of financial literacy. The goal of the dissertation is to study the effect of individuals' level of financial education on different stages of entrepreneurship: from an entrepreneur's first steps to their performance."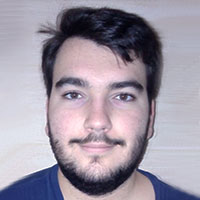 Nhat Minh TRAN (LaRGE) - Under the supervision of Anaïs HAMELIN
"I am a first-year PhD student at the University of Strasbourg. I am also a lecturer in the Faculty of Business Management at the National Economics University, Vietnam.
My research is on corporate finance, corporate governance and family business. My PhD research topic is "family firm heterogeneity and firms' financial and nonfinancial performance." Research on family businesses' financial and nonfinancial performance used to be mostly restricted to referring to family firms as homogeneous entities (the difference between family firms and non-family firms) rather than assessing them as heterogeneous. I suggest that the variations in governance mechanisms can contribute to the source of family firm heterogeneity, impacting internationalization, knowledge sharing, financial and non-financial performance and human resource management."