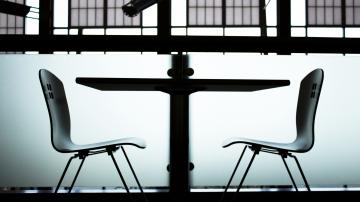 The EM Strasbourg Young Entrepreneur program is a Bachelor's program based on experience-based teaching. The students work in teams on business creation, and draw from this the soft skills that form an integral part of this: independence, daring, creativity, communication, curiosity, and more. Achille Zussy, a second-year student, explains his point of view on the Team Academy teaching method, and the benefits he draws from it on a daily basis.
Learning By Doing, in Teams
In order to learn, you have to experiment, Achille Zussy is convinced of this. From the second semester onwards, EM Strasbourg's 'young entrepreneur' students are put into action in the context of real business launches. To do this, they receive support from coaches. "They give talks on specific themes, and also facilitate in workshops, or they also run one-on-one sessions, on request. "
Indeed, Team Academy's teaching is based on coaching real projects carried out in teams. "Seven other people and I form a working group for the three years of the Bachelor's degree. Most entrepreneurial projects are carried out by several people. We share what we learn, through our mistakes and our successes. " The working groups practice joint accounting, and the profits are regularly reinvested in the various projects underway. 
" When you live as a team like this, you learn to assert yourself, to listen, and to collaborate at the same time. "

Achille Zussy
In addition, the "Learning Tours" organized annually are financed by the class' turnover. The fruit of their labors enables them to meet foreign students trained according to the same teaching method. "Last year, we went to Bilbao, Spain, in the Mondragon Team Academy. It is an opportunity to discover a different sensitivity from ours, another way of learning and working together".
Gaining Confidence Through Coaching
Apart from the group work sessions, students can meet with coaches on request. They support them not only in their career path, but also in their personal development. "When you are successful," explains Achille, "there's an incredible joy, the emotions are very strong, because you are in a real-life situation. At the same time, failures are more painful. But that's part of the game, it's not linear. Mistakes are necessary steps towards success, and coaches make us aware of this. " Achille has always loved to draw.  "Before my bachelor's degree, I didn't dare to believe in my drawings, I compared myself to much more experienced people. It was Marcellin GrandJean, one of our coaches, who gave me the confidence by asking me this question: if you have a passion, something that thrills you, how can you make this passion make a profit? ".
Following this interview, Achille conceived the story of a peaceful and benevolent people, the Maldikachill, climate refugees waiting to be adopted. He drew the first characters and marketed his designs in the form of stickers and figurines.
"Today, I have a much more creative approach to my own learning, I dare to explore new areas. "

Achille Zussy.
Currently, Achille Zussy is making a cartoon from his characters, and acquiring the necessary skills in real time. "Coaches don't give ready-made answers," he explains, "but they ask the right questions. They make sure that we are always active. Then we find solutions on our own."
Photo credits: Lan Kajtner and Antoine Lemaître