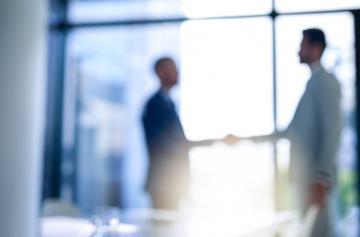 Géraldine Broye, Maxime Merli and Laurent Weill (members of LaRGE), accompanied by Kevin Mac Gabhann, Associate Dean for International Relations, made a short trip to Ireland in January to meet with a group of finance researchers from Kemmy Business School (University of Limerick).
The objective was to set up a stronger research partnership with Kemmy Business School (KBS) with a view to internationalizing research, both within EMSBS and LaRGE specifically.
The exchanges were very fruitful, enabling participants to agree upon the following:
to set up regular visiting professor exchanges;
to offer research stays for doctoral students in each partner institution;
to engage in joint reflection on the organization of PhD workshops, with the involvement of other partners;
to promote scientific collaboration between researchers from both institutions.
To keep up this momentum, LaRGE is organizing a one-day workshop on Friday, June 16 at EMSBS. On this occasion, we will host a delegation of four to five researchers in finance from KBS.