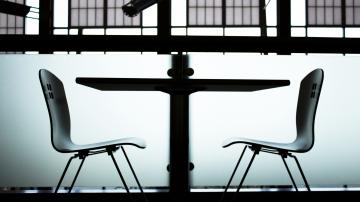 Anne-Sophie Wira is in charge of supporting EMSBS faculty in the organization of scientific events. We interviewed her about her responsibilities and upcoming events in 2022/2023.
Hello Anne-Sophie, could you briefly introduce yourself?
I've been working in the Research Office at EMSBS for several years. I'm mainly in charge of coordinating events dedicated to research and our visiting professor program.
Together with my colleague Anaëlle Gueth, we support faculty looking to organize scientific events: conferences, workshops, colloquia, seminars, etc.
What are the aims of these events?
EMSBS strives to develop its academic appeal through its research policy, which involves regular recruitment, the promotion of publications in recognized journals, the creation of clusters, and the organization of events.
The organization of national and international scientific events contributes to fostering exchanges between researchers and the transmission of knowledge related to the major fields of management sciences.
These events, dedicated to specific themes, allow us to gain a foothold in various academic networks and to showcase the excellence of our research centers. These encounters often lead to collaborations which, for the most part, are long-lasting.
Some conferences include EMSBS students (especially when they address themes related to their specialization).
What exactly is your role?
First, faculty members establish the scientific content of events (theme, submission requirements, committees, calendar, call for papers, etc.). Once this is clear, we help them to identify next steps and to choose service providers and modes of communication. Then, we take care of the logistics: reservations, registrations, travel, meals, administration, reception, etc.
When there are too many requests, especially in the case of large-scale conferences, we can work with the University of Strasbourg's Conference Unit, which takes care of accommodations or paid registration for example.
What are the major steps in organizing an event?
Each event requires several months of preparation to ensure that everything runs smoothly on the big day.
Based on the information provided by a faculty member and/or organizing committee, we draw up a timeline and a projected budget for the event. The call for papers is then published on the School's website and within academic networks. The organizing committee is in charge of managing submissions, and often paid registration as well.
At the same time, we propose services (rooms, gala dinners, cultural outings, goodies, etc.) and suppliers (hotels, restaurants, caterers). Once our proposals have been validated by the organizing committee, we can plan the logistics of the event: human, material, audiovisual, IT needs, etc.
Various communication media (mini-website, flyer, teaser, program, news, etc.) are shared throughout the preparation period.
On the day of the event, we pay particular attention to welcoming the participants, supervising the logistics team and service providers, managing unforeseen events, and ensuring that the program is respected. This allows us to receive positive feedback and create lasting partnerships.
What are the upcoming events?
Here is the provisional calendar of upcoming events: