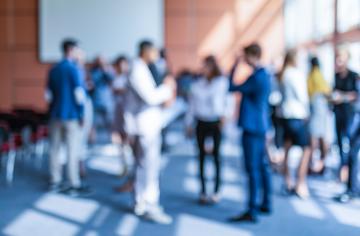 The management science research centers CREGO (EA 7317) and HuManiS (UR 7308) are organizing the third edition of Brand Relationship in a Connected World Day (JR2MC), which will take place on December 10, 2021, with the support of the French Marketing Association (AFM), the interuniversity research group Center for Customer Management (C*CM), and the Customer Experience Chair of EMSBS.
This symposium is one of the scientific activities proposed by the Customer Experience Thematic Interest Group (GIT-XP) supported by the AFM.
Brand Relationship in a Connected World Day aims to stimulate research on brand-consumer relationship marketing by placing itself in the academic current of brand relationship, which owes much to the founding work of Susan Fournier. More broadly, the expected contributions are intended to report on the relationship between consumers and brands from the point of view of the capacity of brands to establish, develop, and maintain a profitable relationship in the current context of digital transformation.